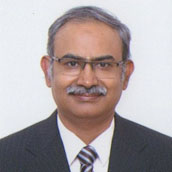 Dr. C.S. Hiremath
Dear Members,
With continued efforts over the last couple of decades, it is now that we fully see the impact of the association of cardiovascular thoracic surgeons that we are. It is time that we accelerate this growth and give together to bring into our fold many more younger surgeons with the talent, skill, and dedication to serve an exponentially increasing number of patients.
The fortnight starting mid-February was an educational one for all of us - with the vibrant annual meeting and the rigorous DNB/MCh. prep program. We also have the Technocollege CME to look forward to shortly, which is designed to make cardiac surgeons future ready. Also, early bird registrations to IACTSCON 2024 Bhubaneswar are open online and offline till June 30th, 2023.
There is no doubt that our early surgeons and residents get institutional support to accomplish their career goals. Nevertheless, having a mentor from the outside supplements overall learning and development. It is the Association's endeavour to equip the less experienced surgeons with skills and confidence to deal with not just complex surgical cases but also nurture the individual within. Our initiative, Mentorship at Your Doorstep, is underway. Many such initiatives are taking shape to realise the ambition to inspire and evolve a robust surgical mindset in residents and surgeons. These can only see the light of day with your commitment in terms of sharing clinical practice, time, goodwill, and monetary support.
The IACTS National Database is rolling out nation-wide this year. Even in its beta stage, we could already see the value of having an indigenous registry of Indian cases. I appeal to members to mobilise your institutions to enrol in the database.
Look forward to your continued participation.
Regards,
Dr. C.S. Hiremath
Secretary
Indian Association of Cardiovascular-Thoracic Surgeons