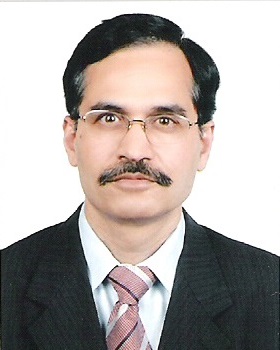 Dr. Zile Singh Meharwal
Dear Members, 
It's indeed a privilege and an honor for me to take over as the President of our Indian Association of Cardiovascular and Thoracic Surgeons. I thank you all for this honor. I thank all the past Presidents of the Association who have really worked hard to bring the Association to its current shape.
After a gap of more than 2 years, our Annual Meeting was conducted in Hybrid mode. More than 1,000 members attended it physically and enjoyed the meeting. It certainly was a pleasant experience for everyone. The scientific content was great, with excellent National and International faculty who delivered talks in physical or virtual mode. Wet labs were a great learning platform for young surgeons. The industry also got an opportunity to showcase its latest developments and interact with the members. I thank the organizing team who worked very hard to make the Annual Meeting - 2022 successful. I hope we will be able to conduct our future CMEs in physical form. 
I hope and pray that the Covid does not affect the functioning of the healthcare again and we continue to help our patients by timely treatment. 
IACTS Database is an important initiative that was taken by the executive last year. It is aimed at collecting data on cardiac and thoracic procedures in the country which will be analyzed at regular intervals. The database will help us to know the overall surgical activity and to take measures to improve our practices. Ten centres were initially selected as the nodal centres to start entering the data. The overall activity of the database is monitored by National Database Committee under the Chairmanship of Dr Krishna S Iyer. I appeal to all the Institutes to join the National database and start entering their data. 
We will continue to run our masterclasses on a regular basis. These talks which are delivered by eminent faculty on a virtual platform are of immense help for our students and young surgeons. Our dynamic Secretary, Dr C S Hiremath needs to applaud for working very hard to co-ordinate with faculty and conduct the masterclasses.
IACTS fellowship program is already going on. The aim of the program is to help young surgeons join a centre of excellence and get advanced training in a particular sub-speciality. Fellowship was started in coronary and congenital sub-specialities. We plan to expand it to other areas of cardiovascular thoracic surgery. 
The official journal of our Association, the Indian Journal of Cardiovascular and Thoracic Surgeons is much stronger than before. Editor-in-Chief, Dr O P Yadava along with other members of the Editorial Board are working very hard to improve the contents of the journal. 
Please feel free to communicate to the IACTS secretariat for any suggestions to take the Association forward. 
I wish everyone good health and happiness. 
Dr. Zile Singh Meharwal 
53rd President
Indian Association of Cardiovascular-Thoracic Surgeons